Elizabeth Denham, head of the ICO, calls for data handlers to be subject to a new code of practice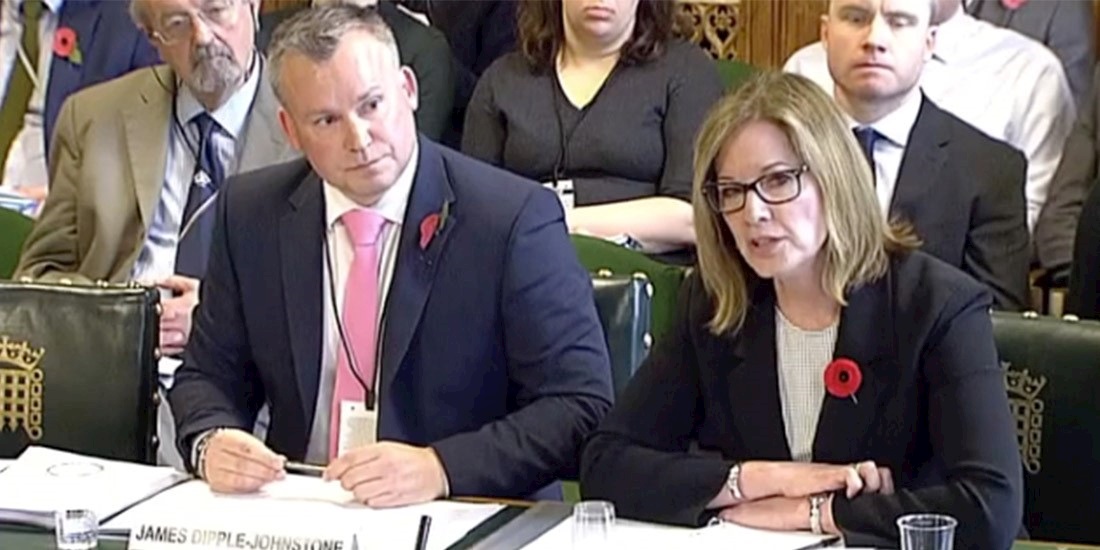 Tech companies cannot be trusted to regulate themselves, the UK's information commissioner declared today, as she called for Britain to implement a new code of practice.
Elizabeth Denham, head of the UK Information Commissioner's Office (ICO), made the comments in parliament this morning, as she was grilled by MPs on how data misuse is handled.
Denham was asked whether companies such as Facebook and Cambridge Analytica have proven themselves incapable of policing their own data, particularly after a series of scandals rocked Zuckberg's company this year.
"I think the time for self-regulation is over," Denham said. "That ship has sailed."
She added: "What is needed for tech companies? They're already subject to data protection law, when it comes to the broader side of internet harms which your committee is speaking about – disinformation, harm to children and their development – I think what's needed is an accountability approach where parliament sets the objectives and the outcomes that are needed for the tech companies to follow, and a code of practice is developed by a regulator."
Denham's comments came in the wake of the Cambridge Analytica scandal, which saw millions of profiles harvested and used for targeted advertising, allegedly benefiting President Trump and the UK's 'Vote Leave' campaign.
Facebook was fined £500,000 by the ICO for the incident – a mere pittance for the Silicon Valley giant.
If it were to have happened post-GDPR, which was introduced in May, the fine would have amounted to 4% of the company's annual global turnover.
Further issues have also plagued Facebook.
Last month a hack exposed the accounts of 50 million users, and in 2016 the social media business was accused of allowing propaganda to spread across its network, after fake Russian profiles spent more than $100,000 to advertise on the platform.
The aim, according to US intelligence, was to influence users in favor of voting for Trump.
"The major concern I have in this investigation is the very disturbing disregard that many of these organizations across the entire eco-system have for the personal privacy of UK citizens and for voters," Denham told the panel.
She added: "Facebook data brokers, political campaigns, data companies, as you know we're looking at political parties, so we really need to tighten up controls across the entire eco-system because it matters to our democratic processes.
"But what's at stake is the fundamentals of our processes. People have to be able to trust the systems and so it's very, very important that we get to the bottom of this.
"And also that the government, parliament, take up some of the important recommendations that we've made at a policy level, which includes a statutory code of practice for political campaigning, because I think the rules need to be sharpened.
"They need to be clear, to be fair across all organizations involved in political campaigning."
Denham's comments also come as citizens across the US take to the polls to vote in the midterm elections today.