Threema's Roman Flepp discusses the rise of Switzerland's best-known secure instant messaging app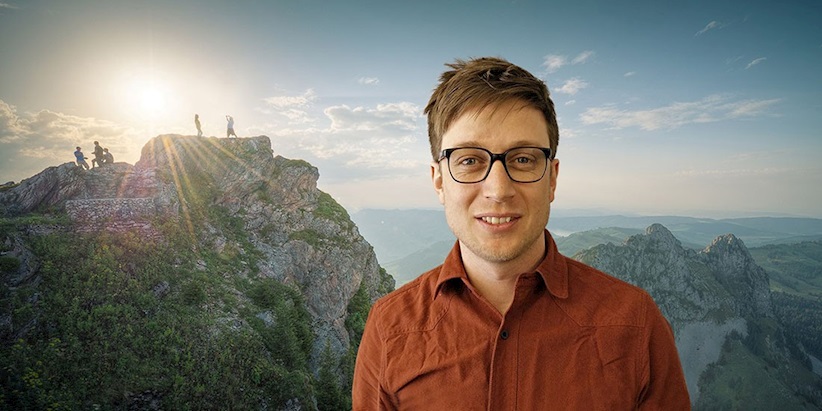 If ProtonMail holds the crown for being Switzerland's most recognized encrypted email service, Threema surely takes the top spot in the secure instant messaging space.
In early 2004, Threema had 400,000 users, primarily from German-speaking nations. By January 2018 – with privacy issues thrust into the spotlight following the Snowden revelations, widespread allegations of corporate snooping, and countless high-profile data breaches – this figure had increased to 4.5 million.
If the recent Cambridge Analytica scandal is anything to go by, discourse surrounding the importance of data privacy and corporate accountability is only set to grow this year.
As consumers reassess the extent to which they share their data with big business, The Daily Swig caught up with Roman Flepp, head of marketing and sales for Threema, who discussed the rise of the secure instant messaging app, the company's focus on usability, and the recent launch of Threema Work for security-conscious organizations.
Could you provide a brief history of Threema? What sparked the creation of your secure messenger app?
Roman Flepp: It all started back in 2012, when three young software developers from Switzerland decided to create a secure instant messenger they could use to communicate with their friends.
They had no idea they were at the forefront of a movement. Several events have raised the public's awareness for data privacy over the last years, such as the Prism surveillance program and the Snowden revelations in general, but also the data breaches and numerous privacy scandals all over the world.
Today, Threema is the leading secure instant messenger with a large user base, particularly in Europe; and in the US and Russia, Threema is also starting to gain a lot of attention.
What features does Threema offer to those wishing to improve their security?
RF: With Threema, all messages – including group chats, files and even status messages – are end-to-end encrypted. And what's even more important: Threema is designed to generate as little data on servers as possible. This effectively prevents the collection of metadata.
You launched Threema Work in May 2016. What drove the development of this business-focused app?
RF: The world gets more mobile every day, and instant messaging is one of the most popular means of communication. That's why all types of companies are looking for a suitable solution for internal as well as external communication.
Threema Work has been very successful. We can count thousands of organizations who use it on a daily basis – from small and medium-sized organizations to big global players like Daimler AG.
You place a strong focus on emphasizing the privacy elements of Threema — how much effort do you place on creating a good user experience as well?
RF: When designing Threema, our goal was not only build the most secure messenger but also to create an app that everyone could use. After all, a highly secure messenger is worthless if you aren't able to chat with the people you would like to communicate with.
According to the positive app store reviews and the high ratings, we have achieved these goals. On a side note, Threema is also quite popular among visually impaired users due to its well thought-out design choices.
The messenger app sector is an extremely crowded marketplace, and Threema is not the only company to focus on privacy elements. What makes you stand out from the crowd?
RF: Its comprehensive security and the unparalleled privacy protection set Threema apart from other instant messengers. For instance, Threema is one of the only messengers you can use completely anonymously, i.e. without providing a phone number or email address.
Another distinguishing 'feature' is the fact that Threema is a 100% independent and self-financed company, which enables us to work without any conflicts of interests. Threema is only committed to its users.
Lastly, what does the remainder of 2018 have in store for Threema?
RF: We are currently working on different amazing new features, and I'm sure it's going to be a great year for Threema and its users. Our policy is to not talk about upcoming features before they are ready. Therefore, stay tuned by following us on Twitter or by subscribing to our blog.