Armed forces needs to adapt to recruit more digital quartermasters rather than conventional soldiers, conference attendees told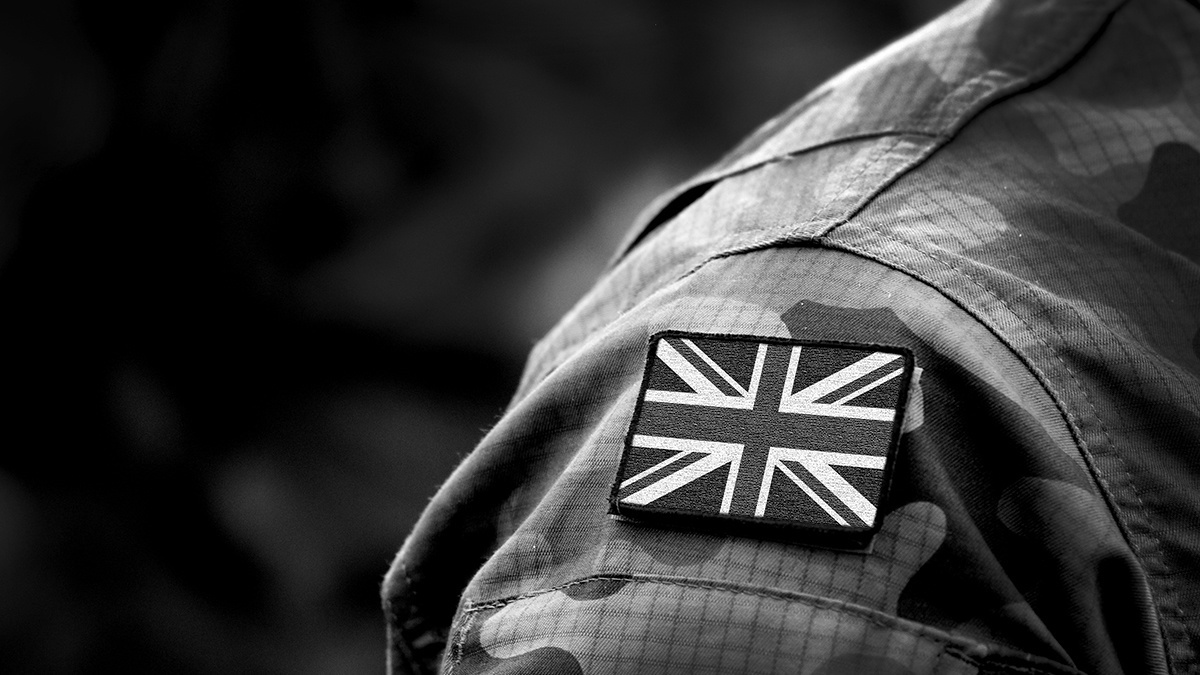 The UK's armed forces are planning to make significant investments in cybersecurity capabilities and skills over the next few years, according to the country's military leaders.
Cyber's status as the "fifth domain" of warfare – alongside sea, land, air, and more recently, space – is forcing defense forces across the West to change how they operate.
This re-evaluation ranges from prioritizing the protection of digital communications, through bolstering defensive and offensive cybersecurity capabilities to building skills.
Building a military Internet of Things
The UK military – along with other NATO nations – is investing in robotics and autonomous systems, artificial intelligence, computer-based or synthetic training, and what is being termed a "military Internet of Things".
At this week's DSEI conference in London, the roll-call of sci-fi technologies on show even included a commitment to develop directed energy 'laser' weapons.
All these changes in operational priorities poses challenges for both the UK Ministry of Defence and the armed forces themselves.
Although senior officers complain – at least in private – about the 'Xbox generation', the needs of today's armed forces, and requirements for the next generation of recruits, lean more heavily on technology skills than ever. And nowhere is this more apparent than in the cyber space.
Adapt or die
General Sir Patrick Sanders heads the UK's Strategic Command, the military organization responsible for multi-domain operations, including space and cyber.
Gen Sanders told delegates at DSEI that he needs personnel who can operate across all the dimensions of warfare, or "penta-phibians".
These future military personnel will have "the ability to operate seamlessly across all five domains [of warfare]," he said.
"We're going to need to think radically about the career model, training, and education that accelerates the pace of this evolution because if we don't adapt, we will at best become exquisite but irrelevant – and at worst we will die."
Q division
This will force a fundamental change in the skills the armed forces need, and ultimately, who they recruit. As one senior officer noted, being able to run a mile and a half in nine minutes could be less important than an aptitude for technology. Being able to code will be equally important.
"We are going to need access to fundamentally different skills and talent and to place equal value and afford equal status to computer scientists, data engineers, and cyber operators as we do on the traditional warrior elite," Gen Sanders said.
Referencing the James Bond movie franchise, he added: "I have more need of Q than I do 007 or M."
General Sanders' comments build on the direction for the UK's defence, foreign, and cybersecurity policies, set out in the Government's Integrated Review this Spring.
Explainer: What does the UK's Integrated Review mean for cybersecurity?
Although it is not immediately apparent at events such as DSEI, where floorspace is still dominated by "big ticket" defense hardware such as attack helicopters, armoured personnel carriers, and even robotic tanks, at the MOD the shift is towards using digital technology as a force multiplier in order to make conventional forces more effective. This includes investments in areas such as AI and machine learning (ML).
"There is a huge dependence [on data and IT] now. Every industry is now able to do more and do it better with data and analysis, and defense is no different," Cate Pye, a defense and cyber security expert at PA Consulting, told The Daily Swig.
"The key will be to understand what questions need to be answered and how to use and get the information to make those decisions.
"Then AI and ML will need to be deployed to help decision makers so that the volume of data does not obscure the golden nuggets of information."
Integrated by instinct
To build an effective strategy, all this must be linked to both defensive, and offensive, cyber capabilities and closer ties between individual armed forces, other government departments, and industry.
"Following the Integrated Review, we are seeing investment in skills, multi-domain integration, and an appreciation that this is needed across the five defence domains and the rest of UK government," explained Pye.
"This is leading to greater cooperation and should, ultimately, lead to a requirement that new initiatives are 'integrated by instinct' and that they will not get funding unless they are."
Read more of the latest cybersecurity news from the UK
The UK's armed forces have a well-earned reputation for adaptability – and for punching above their weight.
The move to digitally-enabled forces that can hold their own in cyberspace, as well as on land, sea, or in the air, is just the latest challenge.
"The defense sector is struggling with the cyber skills supply and demand problem just like every other industry," Tara Wisniewski, EVP, advocacy, global markets and member engagement at (ISC)2, toldThe Daily Swig.
"The shortage becomes an even bigger factor as these fighting forces reskill and reequip for a technology-driven battlefield of the future.
"One of the key solutions to solving the skills shortage is to broaden the pool of candidates for defense positions, appealing to a more diverse set of mission-oriented people who can grow into cybersecurity roles and bring different perspectives to the work or a given deployment.
"Inherent [to] this are commitments from the Ministry of Defence and external defense contractors to provide training and professional development, as well as clear career advancement opportunities that match or exceed those found in other private sector roles."
YOU MAY ALSO LIKE OWASP shakes up web app threat categories with release of draft Top 10