Coronavirus-related cybercrime expected to increase following Pfizer vaccination success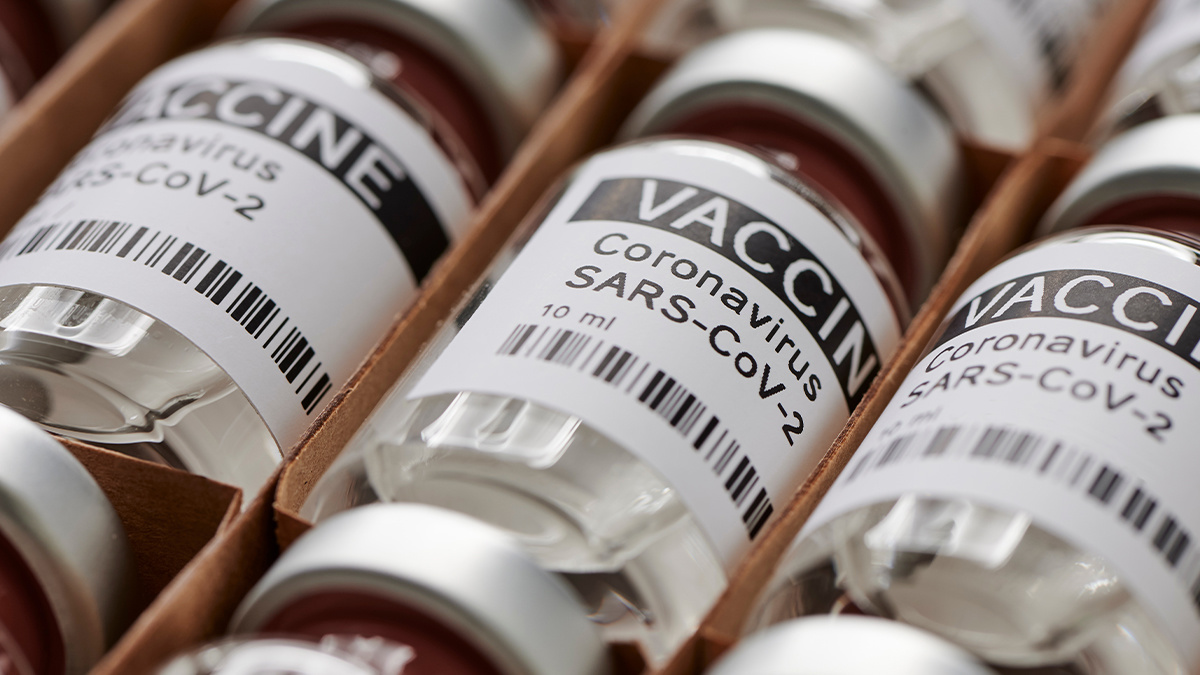 Interpol has warned of a potential increase in cybercrime scams exploiting the news that a Covid-19 vaccine has been approved for use in the UK.
Yesterday (December 2), the UK announced that it would be the first country to roll out the vaccine produced by pharmaceutical company Pfizer, which is said to be 95% effective in protecting against the virus.
The long-awaited breakthrough comes after numerous research teams raced to find a cure for Covid-19, which has so far killed more than 1.49 million people worldwide.
In light of the news, global law enforcement agency Interpol has warned that criminals will likely look to cash in by peddling fake coronavirus jabs online.
Global warning
A statement from Interpol stated that it is "essential" that law enforcement bodies coordinate to shut down websites advertising and selling fake Covid-19 cures and vaccines.
"Criminal networks will also be targeting unsuspecting members of the public via fake websites and false cures, which could pose a significant risk to their health, even their lives," said secretary general Jürgen Stock.
"It is essential that law enforcement is as prepared as possible for what will be an onslaught of all types of criminal activity linked to the Covid-19 vaccine, which is why Interpol has issued this global warning."
Danger to health
The agency has also advised members of the public to be cautious when searching online for medical equipment or medicines.
In addition to selling dubious goods, scam websites can also pose a cyber-threat – Interpol's Cybercrime Unit revealed that in a study of 3,000 websites suspected of selling illicit medicines and medical devices, around 1,700 contained threats including phishing links and malware.
Read more of the latest coronavirus cybercrime news

The latest statement comes after Europol, the European law enforcement agency, revealed that lockdown-related cybercrime and scams are booming.
The annual Internet Organized Crime Threat Assessment (IOCTA) report, published in October, logged a sustained outbreak of coronavirus-themed scams and the emergence of more sophisticated ransomware attacks.
"Criminals quickly exploited the pandemic to attack vulnerable people; phishing, online scams and the spread of fake news became an ideal strategy for cybercriminals seeking to sell items they claim will prevent or cure Covid-19," Europol reported.
Scam haven
Elsewhere, the US Department of Justice shut down more than 300 fraudulent websites in August that were found to be exploiting fears surrounding the pandemic.
A temporary restraining order was filed against three defendants to block access to the websites purporting to sell fake goods.
The accused, Thu Phan Dinh, Tran Khanhm, and Nguyen Duy Toan, all residents of Vietnam, are alleged to have set up more than 300 websites supposedly selling products that became scarce at the start of the pandemic, including hand sanitizer and disinfectant wipes.
Victims from 50 US states attempted to purchase these items, the DoJ said, but after sending money they never received the goods.

YOU MAY ALSO LIKE Cyber scams and ransomware booming amid Covid-19 lockdowns – Europol