Cash prizes handed out to top three teams at multi-national hacking competition in Taiwan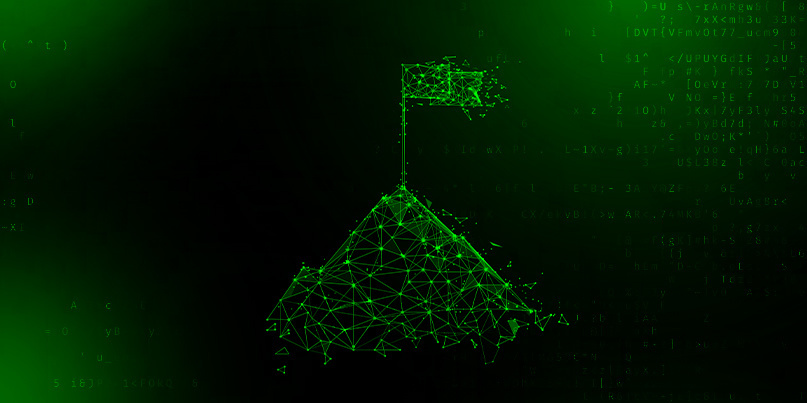 UPDATED A team of hackers from China has triumphed at HITCON's Capture the Flag (CTF) final in Taiwan over the weekend (December 14-15).
The two-day event in Taipei, where four-person teams compete in offensive and defensive cybersecurity challenges, saw China's Tea Deliverers top the leaderboard and earn a $10,000 prize.
LC↯BC, representing Russia, finished in second place, receiving a check for $5,000, while Japan's TokyoWesterns scooped up $2,000 for finishing in the bronze medal position.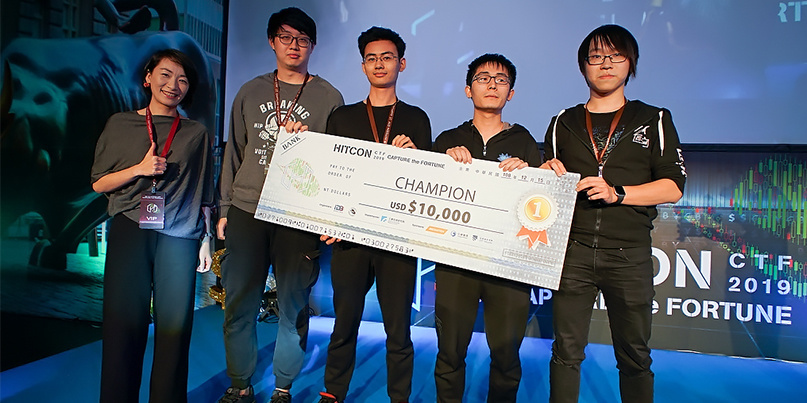 China's Tea Deliverers topped the leaderboard and earned a $10,000 prize at this year's HITCON
Balsn, one of three teams representing the host nation, won a $1,000 prize for being the top-ranked Taiwanese outfit participating in the event, which was hosted by the Association of Hackers in Taiwan and Taiwan's Industrial Development Bureau.
Teams from the US, Poland, Vietnam, and Hungary were also among the 14 finalists for the HITCON CTF, whose October qualifiers featured 662 teams.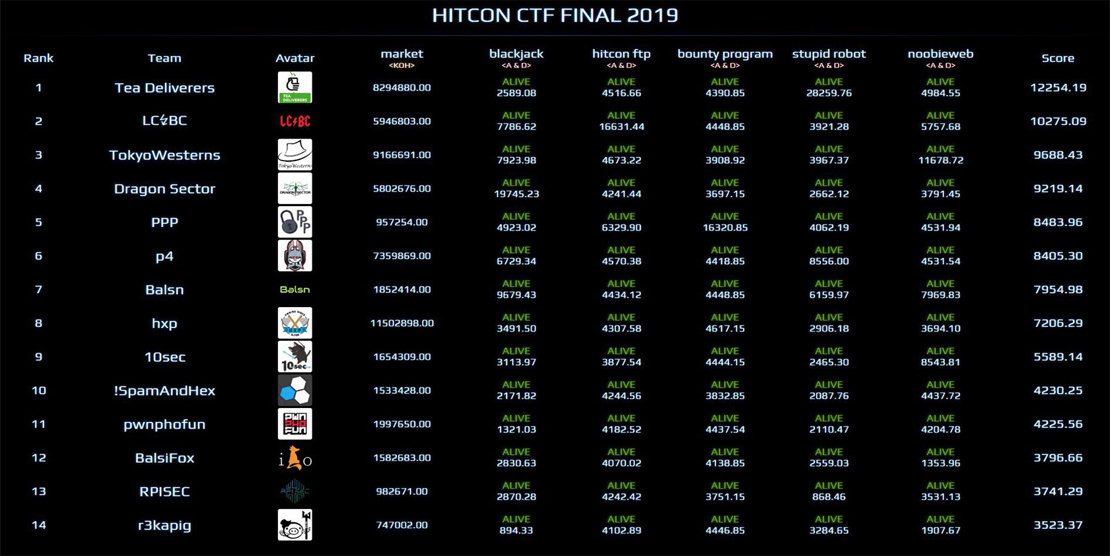 The champions of two other CTF events – the Balsn CTF and Trend Micro's Raimund Genes Cup – qualified for the HITCON final, whose winner subsequently qualifies for next year's DEFCON CTF, widely seen as the most illustrious hacking competition of all.
HITCON winning teams have been entering DEFCON CTF since 2014, winning in 2017, and finishing second or third in the other years.
"Training of information security talents is not a one-day effort, nor can it be completed behind closed doors," said Lee Lun-Chuan, who was in charge of running HITCON CTF.
"HITCON CTF scores 96 points in the international contest, attracting foreign information security teams to attend.
Lun-Chuan added: "By inviting international teams to share their experience, HITCON CTF trains domestic information security talents while demonstrating Taiwan's strength in information security worldwide."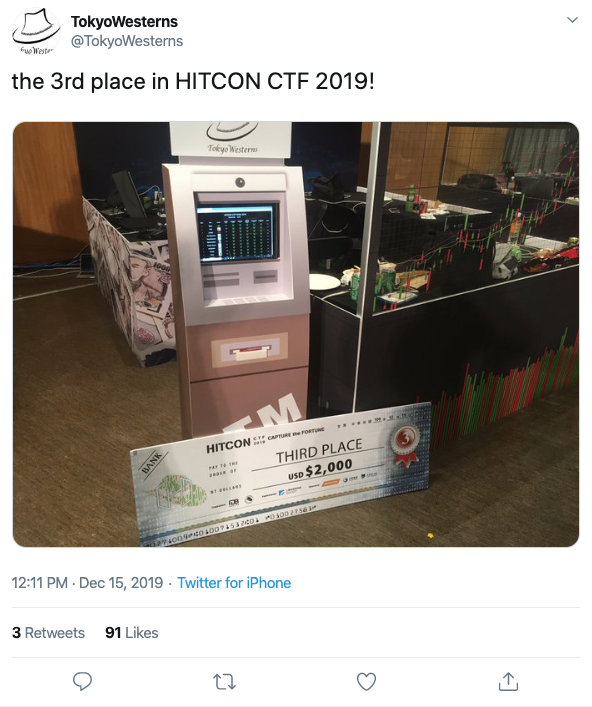 Organizers of the DEFCON, CODE BLUE and Trend Micro CTFs, meanwhile, joined the HITCON team at the HITCON CTF Forum, to discuss the creation of a platform in Taiwan aimed at promoting young hacking talent and sharing best practices.
Launched in 2005, HITCON – short for Hacks In Taiwan Conference – has additionally launched a public service vulnerability notification platform (ZeroDay), an 'escape the room' competition (HackDoor), and an enterprise security attack and defense competition (DEFENSE).
More information on the HITCON CTF can be found on the Association of Hackers in Taiwan website.
This article has been updated with comments and further information from the organizers of HITCON.
RELATED Polish hacking team triumphs in Trend Micro CTF competition