What will Amber Rudd's replacement mean for cybersecurity?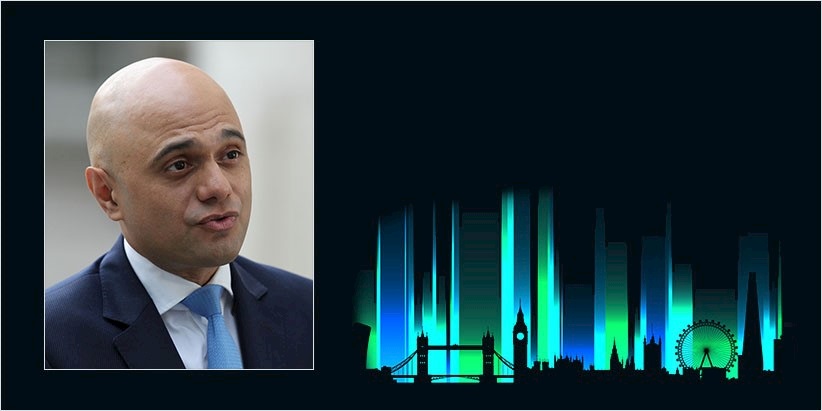 Britain appointed a new Home Secretary this week, following an immigration scandal which drove the resignation of Conservative politician Amber Rudd, who held the senior level position for nearly two years.
Sajid Javid, the Conservative MP stepping into the role, noted the unprecedented deportation of Caribbean migrants from the UK as the "most urgent" issue on his agenda, but where he stands on cybersecurity has sparked some unanswered questions within the tech community as a whole.
Along with immigration and citizenship, the Home Secretary is responsible for the internal affairs of England and Wales – increasingly digital tasks as the issues of crime, national security, and public safety surface both online and off.
Rudd, while having faced heavy criticism for her calls against end-to-end encryption and worrying counter-terror measures bordering on censorship, was noted as the first Home Secretary to display a strong commitment to cybersecurity in the UK.
Her relationship with the security services, in particular, was praised at the annual National Cyber Security Centre (NCSC) summit CyberUK in April, The Daily Swig reported.
"During WannaCry last May, we were fortunate to have her [Amber Rudd] in the chair of the first ever cybersecurity COBRA [Cabinet Office briefing room A on Whitehall]," said Ciaran Martin, NCSC chief.
"And since then it's been immensely helpful that she's continued to take such a strong interest in what we do, and that she requests regular updates on our work."
That interest translated financially into a £1.9 billion, five-year cybercrime prevention scheme, which the UK launched in 2016 as part of its National Cyber Security Strategy.
Rudd recently allocated part of this funding to a £50 million investment in improving the cyber capabilities of British police forces, inclusive of a £9 million pot for tackling criminal activity on the dark web.
Her tough stance on cybercrime, and continuous briefings with the likes of NCSC, MI5, and other counter-terrorism agencies, may have been triggered by the ransomware campaign that hit the NHS last May, but appeared to stem from personal reasons too.
"My own father was the victim of fraud," Rudd had said at this year's CyberUK.
"I know from personal experience the importance of supporting those who have been victimized for no fault of their own, and now that it's happening online, it's happening to even more people."
She added: "The world of cyber is fast-developing and we need a fast-developing response to match one that recognizes it's the responsibility of everyone in the UK to fight the evolving threat.
"We can and need to be even better."
But Rudd's tenure as Home Secretary was equally worrisome for some privacy advocates and internet freedom groups, who believe that anti-terror legislation is more akin to sweeping surveillance powers aimed at any citizen in disagreement with the State.
Javid, for his part, looks to have some pretty big shoes to fill, with Britain striving to maintain leadership in the areas of artificial intelligence and control over online platforms – both of which Rudd previously championed for their combined ability to automatically detect terrorist propaganda.
Much like Rudd, Javid has voted consistently for the mass retention of information about communications and people's internet usage, and was in favour of the interception and examination of bulk personal datasets.
The former business and communities secretary, respectively, appears to be pro-innovation, saying that Britain would "welcome disruptive technology" at The Times CEO Summit in 2015 when discussing the presence of Uber in the UK.
A lack of experience in the cyber sector, however, paired with a track record of voting alongside the Conservative majority, likely means Javid's definition of innovation does not stretch to data privacy or an open internet.
Speaking in one of his first interviews as Home Secretary with Sky News, he said: "My first priority is to make sure that the Home office always does all it can to keep British people safe. That's a huge responsibility and something that I take very, very seriously.
He added: "I will help the Home Office every day to deal with its major tasks of tackling crime, including serious crime, fighting terrorism and extremism, and dealing with illegal immigration, and in doing that, I'm really privileged to have a fantastic group of people here, the staff here, and together we'll work together to make our country even stronger."
The Daily Swig has reached out to Sajid Javid for comment.