How to enable dark mode in Burp Suite
Andrzej Matykiewicz | 01 February 2021 at 10:06 UTC
To enable dark mode in Burp Suite, go to the "User options" > "Display" tab. In the "User Interface" section, you can select either the light or dark theme from a drop-down menu. This option is available for both Burp Suite Professional and Community Edition.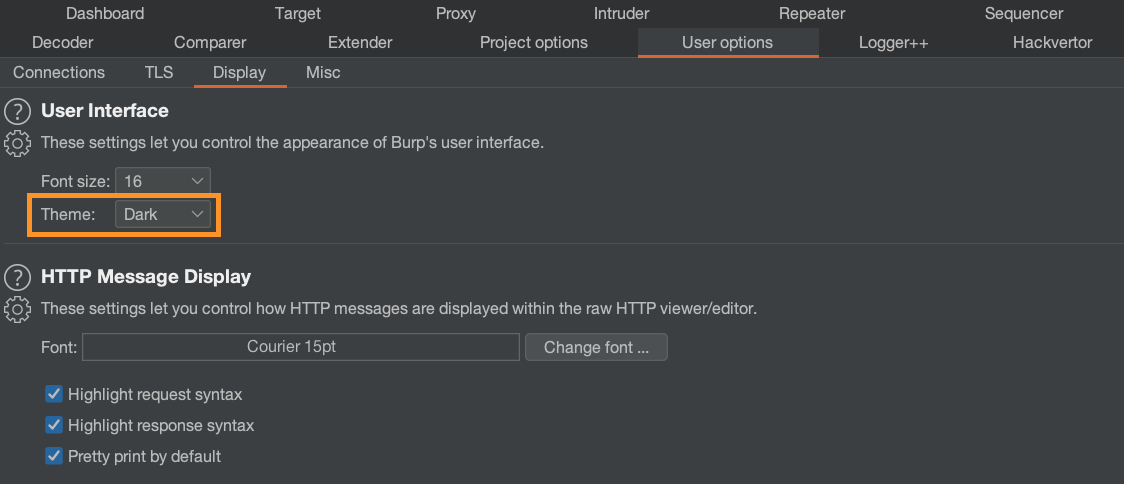 Wait...Burp Suite has a dark mode?
That's right, the rumours are true: Burp Suite does in fact have a dark mode. If the surprised comments we often get when we post screenshots to our Twitter feed are anything to go by, the chances are some of you are just learning this now.
The option has been been there for years in its original "Darcula" form. But as part of our recent UI refresh, we replaced the old look-and-feel options with our own custom light and dark themes. We hope you like them as much as we do!
Some say using dark mode can increase your concentration, improve productivity, and reduce eye strain. Others say it can help to extend your battery life. Maybe you believe all of that, or maybe you just think dark mode makes you look edgy and mysterious to passers-by. Either way, the choice is yours.