Introducing the BApp Store
Dafydd Stuttard | 04 March 2014 at 13:35 UTC
Today's release of Burp includes a brand new feature: the BApp Store. This contains Burp extensions that have been written by users of Burp Suite, to extend its capabilities.
You can install BApps with one click from within Burp: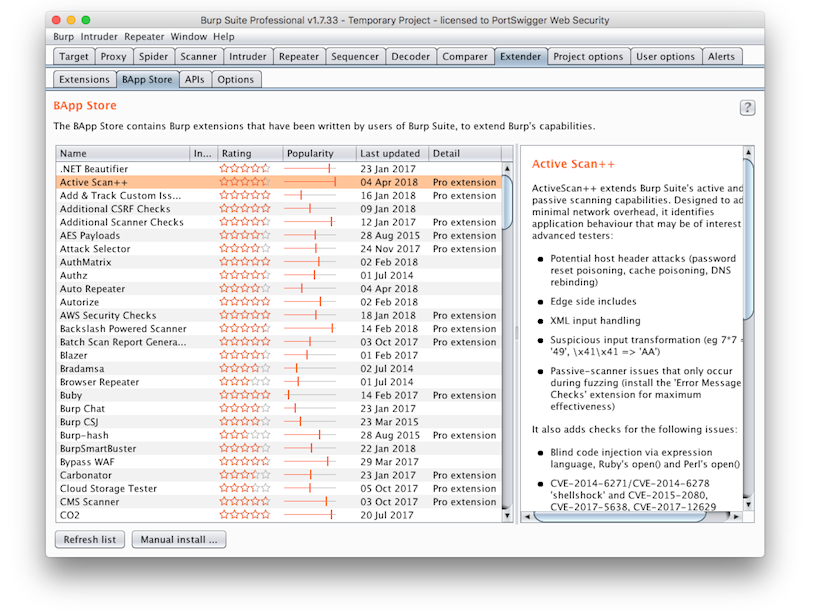 You can also download BApps from the BApp Store web site, for manual installation on Burp machines without an Internet connection: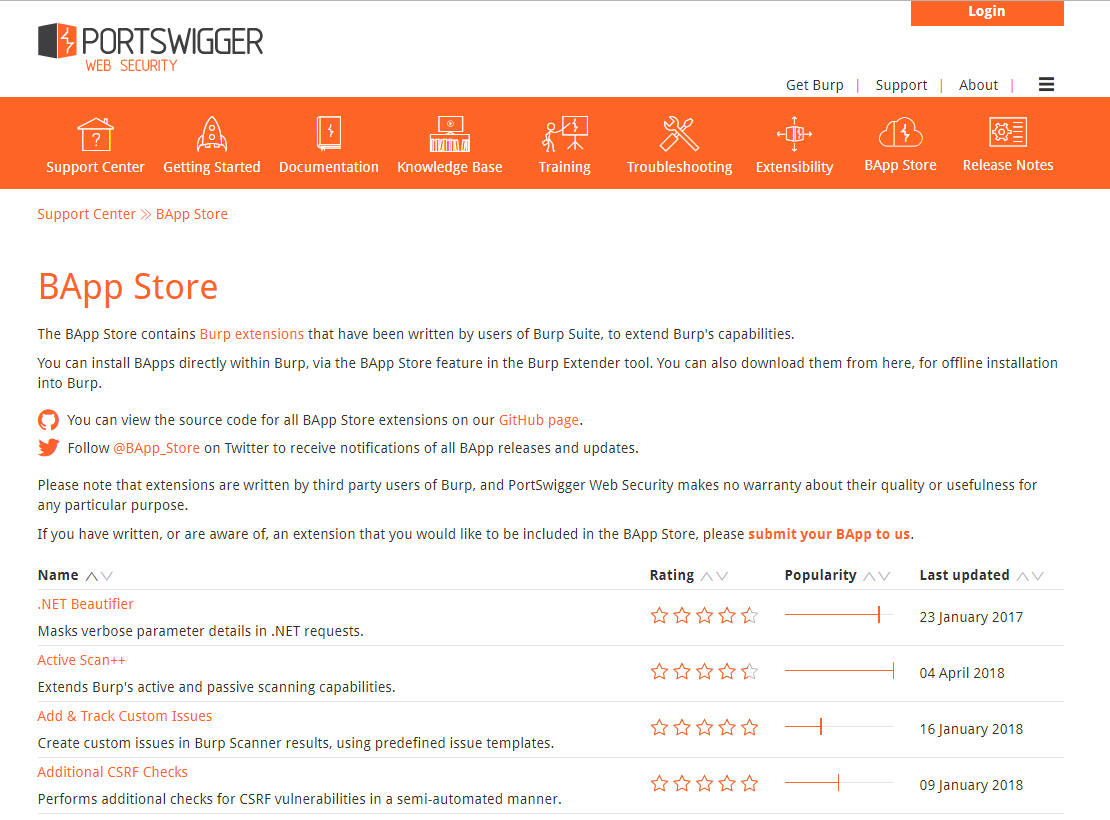 All BApps are free! We may support paid-for BApps in future, but we have no current plans to do so.
We really hope that the new feature will help users find and use good quality Burp extensions that other users have shared. You can rate BApps that you have used, and see the aggregated ratings submitted by other users.
We also hope that the BApp Store will encourage more extension authors to create and share great Burp extensions. We'll be adding more BApps to the store in the near future. If you have written or are aware of a great Burp extension that you'd like included in the BApp Store, please submit your BApp to us.