This release adds some powerful new Scanner checks based on James Kettle's talk at Black Hat today.
For full details of this awesome new research, see our blog post on practical web cache poisoning.
Burp Scanner is now able to detect two new vulnerabilities, "Web cache poisoning" and "Request URL override":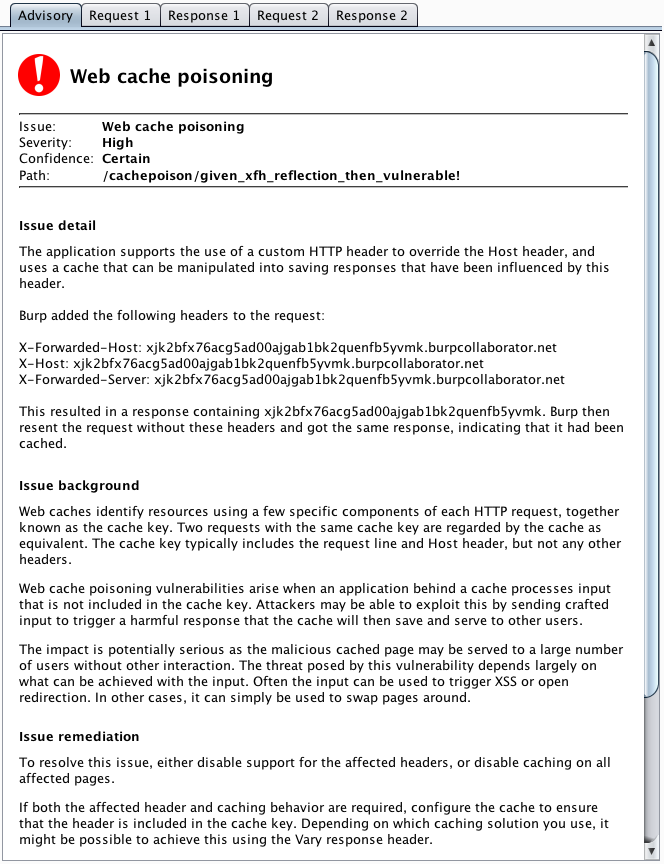 Note: On 10 October 2018, the .DMG package was regenerated to be compatible with MacOS Mojave.