This release adds a number of new options for customizing the appearance and behavior of the Inspector panel. You can now even keep it collapsed by default if you prefer.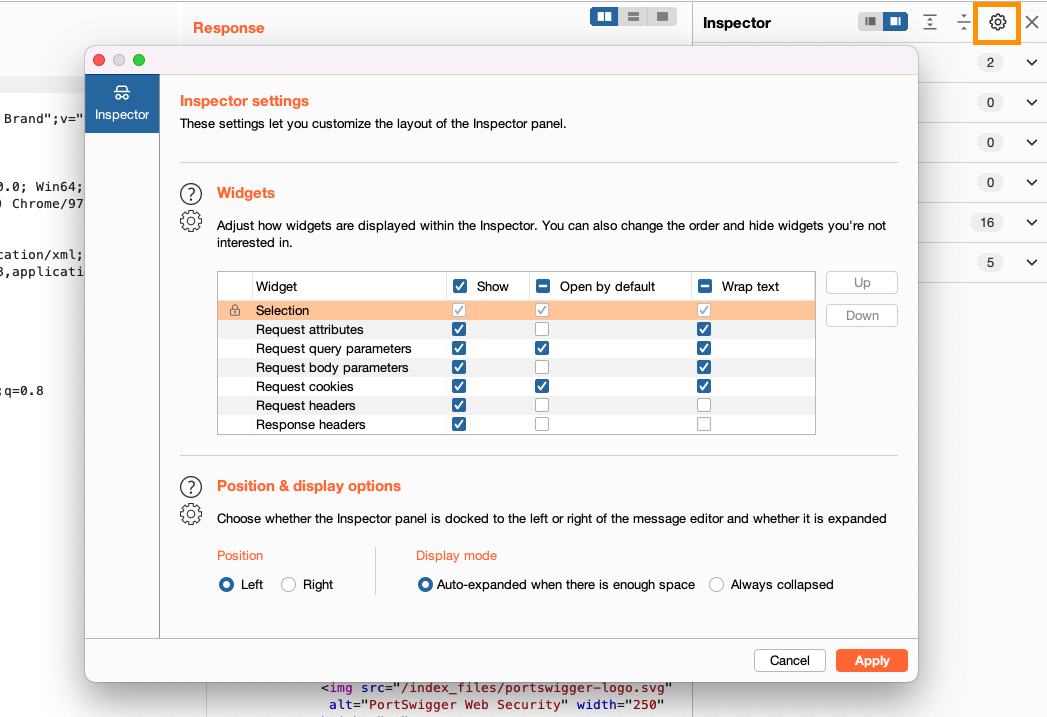 By clicking the settings icon in the upper-right corner of the panel, you can now:
Hide widgets that you're not interested in.
Adjust the order in which the widgets are displayed.
Select whether specific widgets are automatically expanded when they contain data.
Enable line wrapping for specific widgets by default.
Choose whether the Inspector panel is docked to the left or right of the message editor by default.
Choose to always keep the Inspector collapsed by default.
Browser upgrade
We have upgraded Burp's browser to Chromium 98.0.4758.80.