9 July 2021
PortSwigger is thrilled to unveil its latest scheme - a scholarship initiative creating opportunities for young women to kick-start their tech career, through financial support at university and paid work at a high-tech North West software business.
The scheme is aimed at women currently studying for A-levels and considering a career in technology. Including extensive work placement and paid work, the scholarship presents an unrivaled opportunity for young scholars to immerse themselves in the very forefront of the tech industry. For a typical student who takes full advantage of work opportunities, total reward over the course of the scholarship would be in the region of £70,000.
Dafydd Stuttard, PortSwigger's founder, said: "We're very excited to be launching this fantastic initiative, aimed at encouraging more young women to pursue a career in technology. Women are seriously under-represented in software engineering, which is a great shame. They are missing out on a fulfilling and rewarding career, and we are missing out on the huge contribution that they could bring to our industry."
TechNation's 2021 report stated that "UK tech pioneers are creating the future". At PortSwigger, our mission is "to enable the world to secure the web". The scholarship initiative aims to give women an equal and fair chance to create their future in one of the most fast-paced and innovative industries of the 21st century.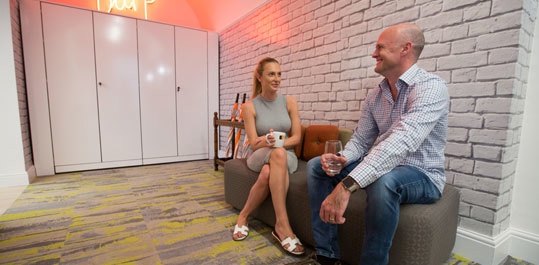 Mary Followell, Director of Engineering at PortSwigger, said: "At PortSwigger, we work on some really interesting problems, with really exceptional people. We create a custom development plan for our less experienced joiners - it's always incredible to watch them develop and flourish. We're a highly supportive team and we look after each other, so if you thrive on learning new things, solving interesting problems, and having fun along the way, then PortSwigger is the place to be."
Please visit our website for more details on the scheme.