PortSwigger's Women in Tech opportunities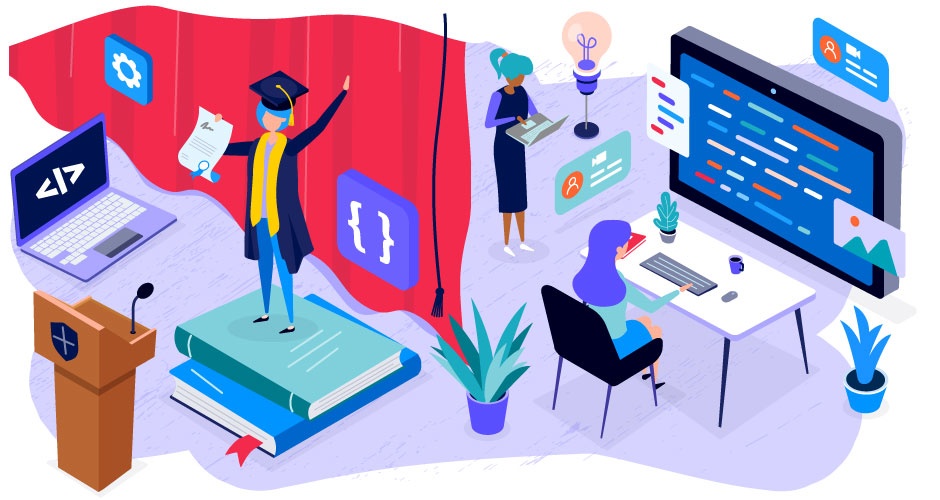 An opportunity for young women to kick-start their tech career at a market-leading high-tech North West software business through both:
University scholarship schemes.
Summer internships.
Who are we?
Based in Knutsford in Cheshire, PortSwigger is a global leader in the cybersecurity sector. Our cutting-edge software is used by over 50,000 customers in 150 countries to help them secure their websites. Our educational and research output is used by millions of people globally to learn about web security.
What are we offering?
We are offering scholarships and internships aimed at encouraging young women to choose a career in technology.
Our scholarships and internships will offer paid work opportunities at a high-tech North West software development organisation, as well as the potential for a permanent position after graduation.
Our scholarships also offer a tailored personal development program, alongside generous financial support throughout university.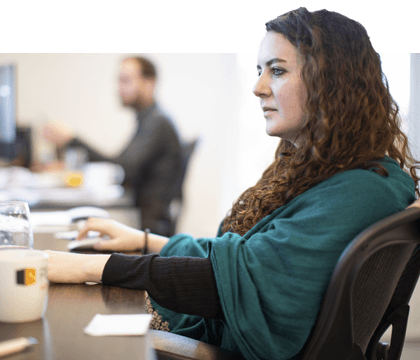 Eligibility
The scholarship scheme and our internships are open to women at school who are:
Currently studying for A-levels in year 13.

Considering a career in technology.

Aiming to study computer science or a related subject at a top university.

Living within commuting distance of Knutsford.

Expecting AAA grades or better at A-level.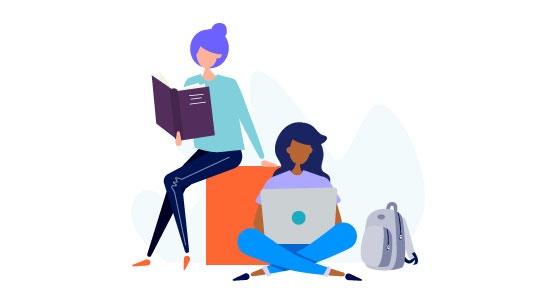 Why should you consider this opportunity?
TechNation's 2021 report, stated that "UK tech pioneers are creating the future". At PortSwigger, our mission is "to enable the world to secure the web". By working with us you're laying the groundwork for a long and fulfilling career, in one of the most fast-paced and innovative industries of the 21st century.
According to current statistics: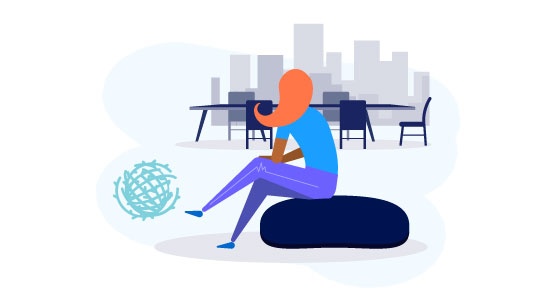 72% of women in tech are regularly outnumbered by men in business meetings by at least a 2:1 ratio.

Women were 22% more likely than men to experience impostor syndrome at work.

72% of women in tech firms want more mentorship opportunities.
Source: TrustRadius 2021 Women in Tech Report
How do our opportunities work?
Scholarship scheme
This scheme will involve the following minimum amounts of paid work:
6+ weeks of work each year during university holidays.

9-12 months' work placement during university (usually during the third year of a "sandwich" course).
Internships
This will involve the following minimum amounts of paid work:
6+ weeks of work each year during holidays.

This is a great option if you'd like to supercharge your experience but your chosen university courses do not offer a placement year.
There is no obligation to work at PortSwigger following university. However, we hope that many scholars will want to join us as graduate developers on completion of the scheme.
Work during studies
Teams and challenges
Whilst you're studying, the work you'll do with us will be as part of one of our software engineering teams - these are made up of six or seven people that you'll get to know very well. This is in part due to the way that work takes place at PortSwigger. Knowledge is shared, we work collaboratively, and you'll often have your thinking challenged.
If you're already aiming to study computer science (or a related subject) at university, it's likely that you're the kind of person who relishes a challenge. PortSwigger people all thrive on working together on incredibly complex problems - tackling them both logically and mathematically - to help work toward a shared consensus on how best to solve the problem.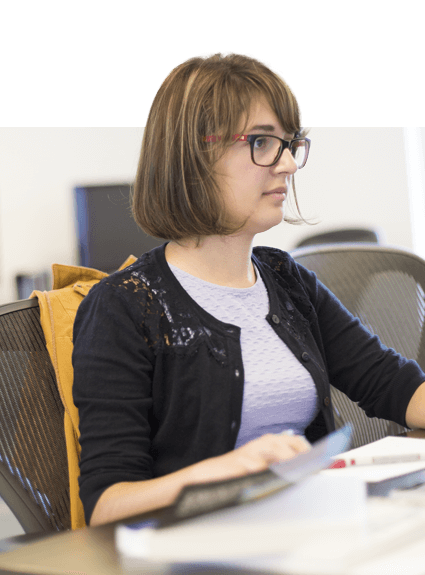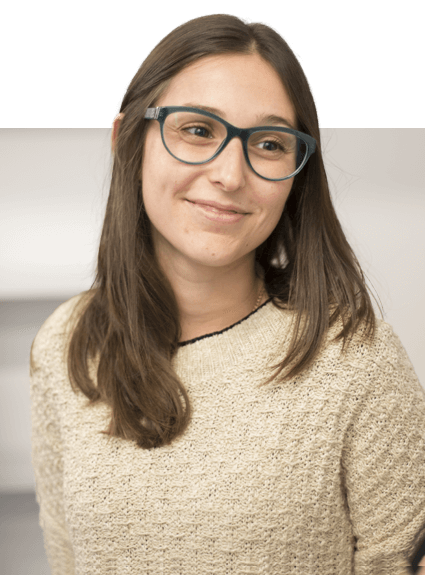 Technology and development
Our engineers work with a wide range of technologies, including programming languages (Java and .NET), databases, and public cloud platforms. During your time with us you'll get to see how we use these technologies to build our own implementations, which we often then deliberately break to ensure continued delivery of first-rate software to our customers.
You'll get hands-on experience, your opinions will count, and your ideas will be taken into consideration with exactly the same gravitas as our existing PortSwigger team members. While you're with us we'll work with you to create a tailored personal development plan, helping you to learn and grow in the areas where you show the most aptitude or interest.
"We're a highly supportive team and we look after each other, so if you thrive on learning new things, solving interesting problems, and having fun along the way, then PortSwigger is the place to be."
Mary F, Director of Engineering
PortSwigger culture
Your time at university will teach you all sorts of skills, including plenty that we value very highly here at PortSwigger. Independent working, lateral thinking, and high degrees of trust and freedom, are all core pillars of the PortSwigger culture. We truly believe that our culture is our most important superpower, and our biggest differentiator as an organization.
As you'll come to see if you work with us during your studies, we minimize hierarchies and give our people a high degree of trust and freedom. We set ambitious goals, while supporting everyone in their personal development. Most of all, we think that work should be fun. If it stops being fun, then we're doing it wrong.
Graduate opportunities
Our graduate program gives students fresh out of university the opportunity to kick-start their software development careers, by learning directly from the very best software developers in the industry. Those people who join us as graduates are given the opportunity to program in pairs from day one, working on real production code, in a friendly, supportive, and healthy working environment.
We are committed to continuous self-improvement and personal development. Our graduate joiners typically make very rapid progress through individual mentoring and coaching, in a way that doesn't happen on larger graduate schemes. We generally find that after two years with us, our graduates are performing at a level we would expect to see after 3-5 years of working elsewhere.
Meet some of our Swiggers who joined us as graduates
Reward
Scholarship scheme
We will pay a stipend of £10,000 per year of full-time university study, plus a salary of £600 per week for all work carried out for us.
For a typical student who takes full advantage of work opportunities, total reward over the course of the scholarship would be in the region of £70,000.
Internships
Interns will be paid a salary of £600, per week, for every week of work carried out for PortSwigger.
Application process
Applications are accepted between 30 October 2023 and 18 March 2024, from women in year 13.
Applications should include:
CV including full academic record and extracurricular activities.

A letter setting out: your reasons for pursuing a career in technology, your university applications (degree subject and institutions), whether any of our courses do not offer a placement year, whether you are applying for PortSwigger's scholarship scheme or an internship, and if you'd appreciate a call from us to discuss your application.

A reference from your school confirming your aptitude for the scheme and your expected A-level grades.
Contact us via email to submit your application. Please ensure that all the documents outlined above are attached to your email application. If you have any questions, contact us via email and we'll be happy to answer them.
If you need some support with your application, please read our guidelines for your cover letter.
The interview process will comprise:
Online tests that assess your reasoning and problem-solving skills, amongst other traits.

First stage conversation over Zoom - these are likely to be held in mid-April 2024.

Final stage visit to our offices in Knutsford to meet our team and see how we work - these are likely to be held in early July 2024.
Offers will be conditional on A-level grades and successful entry onto a suitable university degree course. Note that offers will factor in your expected grades, and may be higher than AAA.