An opportunity to kick-start your software development career at an innovative and agile software company in the North West of England.
What will you be doing?
If you join PortSwigger as a graduate, one of the main focuses will be on developing your skills and experience. To support you in this, you'll move throughout all of our development teams during the earlier stages of your time with us. As it's unlikely that you'll have developed a speciality at this stage in your career, we believe that experiencing the challenges and routine of every type of development role is extremely important.
As you spend time with each of the teams your areas of strength and interest are likely to grow, which will support the creation of your development plan. As you discover which areas of software development most hold your interest, we will work with you to create development goals to extend your skills in these areas.
During your time working within each of our software development teams, you'll get the opportunity to:
Learn directly from the very best software developers in the industry.

Program in pairs from day one, working on real production code.

Develop your knowledge of Java, .NET, or both platforms, depending on your existing experience and goals.

Master software design patterns, refactoring, and how to write clean maintainable code.

Learn Agile development techniques, including test-driven development (TDD) and rapid release cycles.
What will a normal day look like at PortSwigger?
Although there are no "normal" days at PortSwigger, there is a structure to the way that we work. We are flexible on start times, as we strongly believe in maintaining a work life balance, so the exact structure of your day will depend on when you choose to start work.
Irrelevant of the specific challenges and projects being worked on by individuals and teams, a day in the life of a software developer at PortSwigger usually looks something like this:
Between 9am and 9:30am - morning stand up. This is a rapid-fire, outcome-focused discussion centered around tasks requiring work to contribute to the quarterly OKRs. This is a genuine update on the work that is in play, as opposed to the more stereotypical "how did you fill your time yesterday" approach.
Pre 10am - general team discussions. Most teams take this opportunity to catch up on technical and non-technical happenings, both inside PortSwigger and in the wider field as well. As our teams all work very closely together, this is a very important part of the working day as it allows everyone to connect and get to know each other - this will likely be the time when you as a graduate get to learn the most about your fellow developers. Conversations can cover everything from an architecture kick-off to the current price of Bitcoin.
10am to lunchtime - work. In software development teams you'll do a mixture of pair-programming and solo work, involving coding, solutions architecture, and problem solving. You are unlikely to be called into meetings during this time to allow time to get into the flow for development. If you're pair-programming, you'll work through until you agree to break for lunch as a pair.
Lunch. Your lunch break is, and always will be, yours to do with what you wish. You get a full hour to give you chance to recharge and revitalize yourself, as we firmly believe that this contributes to your ability to do your best work. Some people choose to exercise, eat lunch as a group, catch up on some reading, or meet friends - how you choose to spend your lunch break is entirely up to you.
Afternoon - work. The afternoon usually involves picking back up on programming within your pair, or continuing work on your current projects. There are more distractions in this afternoon session than during the morning, but these are mainly company-wide meetings or interviews for new members of the team.
4pm - the end of the working day. For those people who choose to start earlier, the working day ends at around 4pm. If you're paired with someone who starts early, they might leave you working on a specific part of the problem you've been tasked with. A lot of our software developers also use this time for personal development, as it's relatively undisturbed.
The only real deviation from this structure is ad-hoc support for the rest of the team, and the wider business as well. We are a very collaborative team, with an open-desk policy, so people are always welcome to drop by for a chat or to ask a question. We have no hard and fast deadlines, so helping others work to the best of their ability and offering support to those who need it is always more important than racing to be the first to the finish line. If we don't all cross the finish line, then none of us have made it.
Meet the Swiggers
We are a diverse group of people with a wide range of interests and backgrounds. What Swiggers have in common is that they all love their work and are exceptionally good at what they do.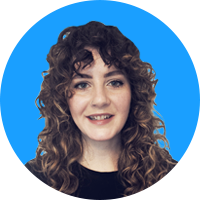 Jess H, Journalist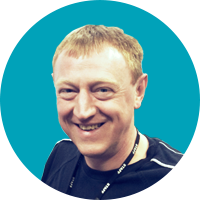 Mike S, Software Developer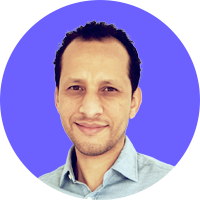 Mohamed H, Software Developer