What we look for in software engineers
Tom L, Software Developer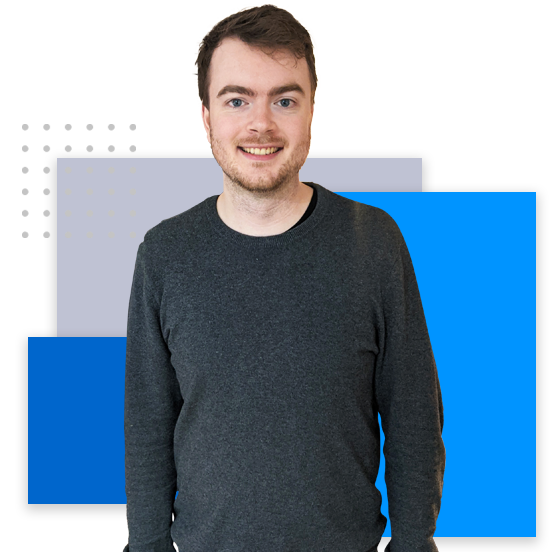 Let's be honest. Most software development teams are composed of one or two stars, a few competent players, and a bulk of others who make up the numbers. We're different. We only recruit people who, in any other team, would be right at the top of the ability pyramid.
Many of our engineers have exceptional academic records: PhDs or First-Class degrees from top universities. Others took a different route to professional success. What they all have in common is their ability to learn quickly and solve hard problems.
What skills are we looking for?
Being clever is only the start. What makes us successful is the way our people work together. We routinely program in pairs, stand around a whiteboard puzzling over a problem, and collaborate with our in-house researchers or other stakeholders to understand requirements.
You must thrive on being surrounded by other exceptional people. You'll know there is always more than one perspective on any problem, be willing to have your thinking challenged, and help work towards a consensus. There are no defensive prima donnas here. Since you're no longer the smartest person in the room, it's your emotional intelligence that will let you succeed.
In our engineers, we look for the same general qualities that we look for in all PortSwigger people: humility, altruism, leadership potential, energy, and many other traits. Being surrounded by people who are nice as well as brilliant is part of what keeps our work fun.
What we don't fixate on
Tech stack.
We assume that you'll know your chosen language inside-out. But aside from that, knowledge of specific frameworks and libraries isn't essential. You'll be able to learn anything new very quickly anyway.
Years of experience.
We hire people with 20+ years of experience, and straight out of university, and everything in between. We are much more interested in how you think and work, than how long you have been doing it for.
Web security knowledge.
Surprisingly, for a cybersecurity company, our engineers don't need any existing domain knowledge. We have a world-class research team who can provide just-in-time expertise where needed.