This release adds support for marking issues as false positives.
When marking an issue as false positive, you can choose whether this applies only to this issue, or to other issues of the same type or URL: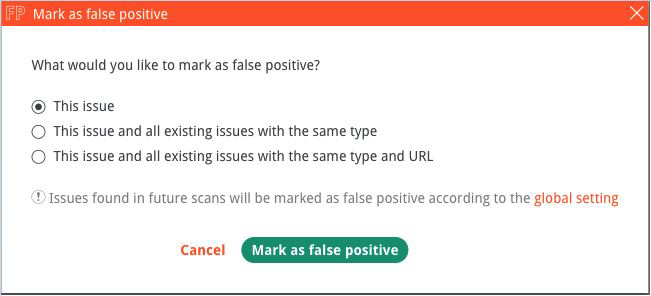 You can also configure whether false positives are remembered in future scans, and whether to match new issues by type and URL: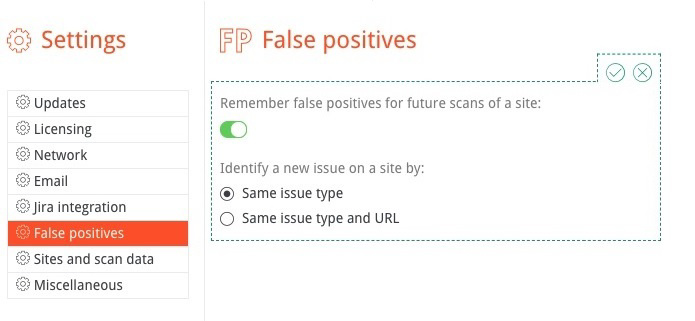 Note: This is an incremental update to the v1.0 beta release. Please read the Enterprise Edition release announcement for full details.