ENTERPRISE
Creating the admin user
Last updated: September 14, 2023

Read time: 1 Minute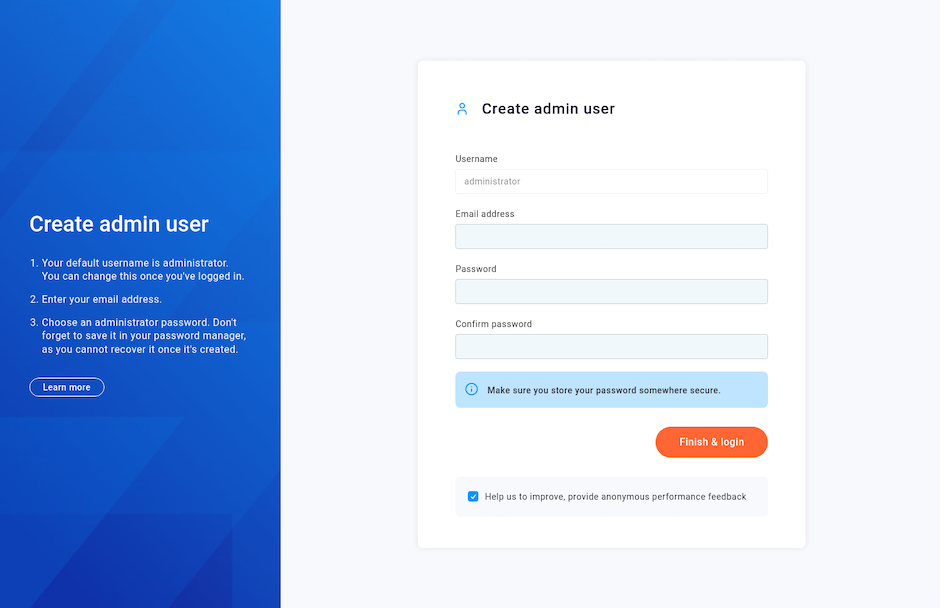 After you install the application, you need to use the Burp Suite Enterprise Edition web interface to set up the admin user:
On the Create admin user page, enter the Email address and Password for the admin user.
Confirm your password and click Finish & login.
The application displays the Sign in page.
Warning
Make sure you store your password somewhere secure.
You can now sign in and begin using Burp Suite Enterprise Edition. When you log in to Burp Suite Enterprise Edition for the first time, you are prompted to activate your license.
Next step - Activate your license
Was this article helpful?
An error occurred, please try again.