Background
Based in Cheshire in the United Kingdom, PortSwigger is a global leader in the cybersecurity sector. Our cutting-edge software is used by over 50,000 customers in 150 countries to help them secure their web applications. We go beyond just selling software. Our educational and research output is used by millions of people globally to learn about web security.
We first made our name with Burp Suite, the leading software for web penetration testing. We have since broadened our focus with the release of Burp Suite Enterprise Edition, which is aimed at software development teams and large organizations with extensive web assets to defend, and the Web Security Academy. Our software products include our customer-facing website, the Customer Success Platform.
We are a fun group of people from a diverse range of backgrounds, who pull together to produce amazing outcomes for our customers. We achieve this by continually investing in and supporting our people, giving them opportunities to flourish in our supportive and collaborative working environment.
We now have a hugely exciting opportunity to create content and spread knowledge that helps new and existing users experience the full value of Burp Suite, the best-in-class solution for penetration testing and ethical hacking. We're looking for a highly skilled writer with a good understanding of web technologies (or a knack for learning) to join our technical content team. You'll work closely with our developers and other writers to produce tutorials, user help, and other content for our website.
Essential skills
We will gladly consider candidates from a wide range of backgrounds and experience levels provided that they can demonstrate the following attributes. Prior experience in web security is not essential.
Outstanding written communication skills, with a command of English at the same level as a native speaker.
Ability to structure content and break it down in a logical way that makes it easy to digest.
Knack for explaining complex, technical concepts in a concise way that both novices and experts can understand.
Ability to learn about unfamiliar topics quickly, identifying both the key details and any important information that you may be missing.
Keen eye for detail and a desire to produce the highest quality at all times.
Be well rewarded
We firmly believe in paying people what they're worth to us, not just what we can get away with or what they could earn elsewhere. We pay excellent salaries above the normal market level, and this is always determined based on your individual skills and contribution. In addition to a generous base salary, we offer share options and a comprehensive benefits package.
Meet the Swiggers
We are a diverse group of people with a wide range of interests and backgrounds. What Swiggers have in common is that they all love their work and are exceptionally good at what they do.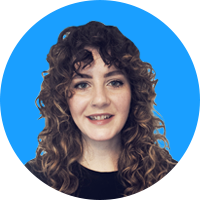 Jess H, Journalist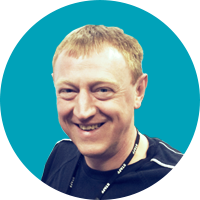 Mike S, Software Developer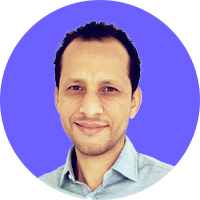 Mohamed H, Software Developer