Background
Based in Cheshire in the United Kingdom, PortSwigger is a global leader in the cybersecurity sector. Our cutting-edge software is used by over 50,000 customers in 150 countries to help them secure their web applications. We go beyond just selling software. Our educational and research output is used by millions of people globally to learn about web security.
We first made our name with Burp Suite, the leading software for web penetration testing. We have since broadened our focus with the release of Burp Suite Enterprise Edition, which is aimed at software development teams and large organizations with extensive web assets to defend, and the Web Security Academy. Our software products include our customer-facing website, the Customer Success Platform.
We are a fun group of people from a diverse range of backgrounds, who pull together to produce amazing outcomes for our customers. We achieve this by continually investing in and supporting our people, giving them opportunities to flourish in our supportive and collaborative working environment.
We now have a hugely exciting opportunity for a Technical Product Specialist to join our Technical Support team. Bringing your passion for technology, and deep technical knowledge, you will work with a high-performing team to solve complex problems and delight customers.
Find out more about the engineering teams and our products
Description
This is an opportunity to participate in the fast-growing and increasingly important cybersecurity market, using your strong problem-solving and communication skills to delight customers while driving the growth of our business.
The technical product specialist will work within our technical support team. The role will require developing deep technical knowledge of the product to help customers deploy and use our products in various environments (cloud, on-premise, CI/CD pipelines). The successful candidate will ideally have experience with one or more cloud solutions and an understanding of DevSecOps.
With our growing customer base, you'll quickly become an expert on our products and our customers and provide insights that create best practices and enhance our product roadmaps.
Key responsibilities
Our technical support team is the key liaison point between our software developers, customer success, product management, researchers, and customers. This means that you will be involved in a wide variety of activities, including:
Getting hands-on with customers to help them deploy our products in a variety of environments (cloud, on-premise, CI/CD pipelines).
Partnering with our customer-facing teams to win the technical sale. We have well over 1,000 monthly trial users, many of whom are converting organically... and others who will buy with a bit of proactive technical support.
Making the most of modern enterprise video communications to engage with customers to ensure they make the best use of our software.
Collaborating with software developers to understand product features and to pass on insights into how they are used by our customers in the real world.
Working with our Growth tribe to ensure potential customers maximize the use of product trials.
Investigating bug reports by attempting to reproduce, diagnose, and, where relevant, fix issues that people run into.
Liaise with technical product managers to help prioritize software development work, championing the customer's perspective.
Be well rewarded
We firmly believe in paying people what they're worth to us, not just what we can get away with or what they could earn elsewhere. We pay excellent salaries above the normal market level, and this is always determined based on your individual skills and contribution. In addition to a generous base salary, we offer share options and a comprehensive benefits package.
Meet the Swiggers
We are a diverse group of people with a wide range of interests and backgrounds. What Swiggers have in common is that they all love their work and are exceptionally good at what they do.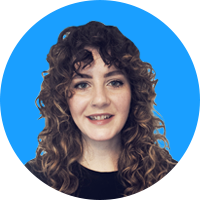 Jess H, Journalist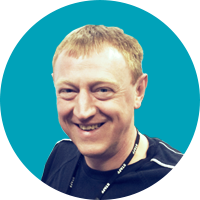 Mike S, Software Developer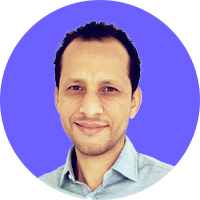 Mohamed H, Software Developer