PROFESSIONALCOMMUNITY
DOM Invader settings
Last updated: October 20, 2023

Read time: 1 Minute
Testing for DOM-based vulnerabilities can cause side-effects that prevent the website you're testing from working correctly. DOM Invader is highly configurable, ensuring that you can fine-tune its behavior to achieve the best results.
To access the DOM Invader settings menu, click the Burp Suite logo in the upper-right corner of the browser, then switch to the DOM Invader tab.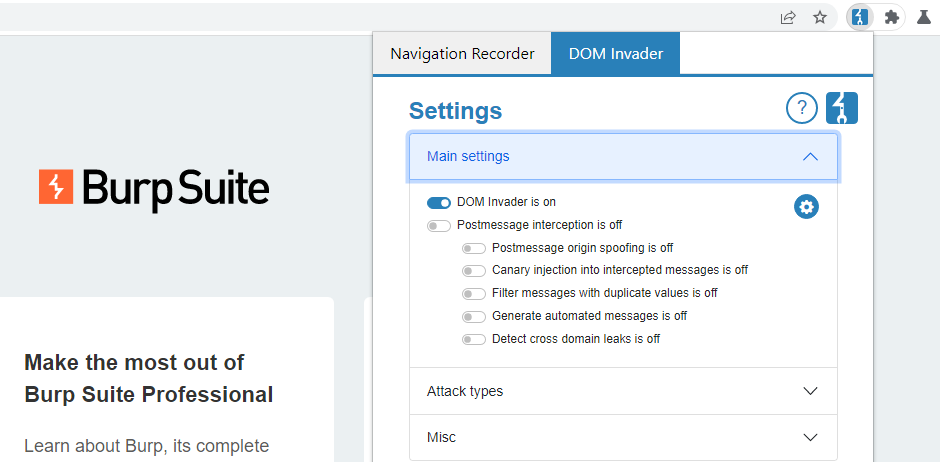 The settings are divided into the following categories:
Was this article helpful?
An error occurred, please try again.