PROFESSIONAL
Activating your Burp Suite license
Last updated: September 14, 2023

Read time: 2 Minutes
When launching Burp Suite Professional for the first time, you will be prompted to provide your Burp license key. Your license key is available to download from your account page. Most users will be able to use the standard activation process as follows:
When prompted to enter your license key, either paste your license key into the text window or use the Select license key file... button to load it from a file. Then click Next.
If you are only able to access the internet using a web proxy server, enter your proxy details in the corresponding fields.
Click Next to activate your license and proceed with the startup wizard.
In some cases, you may need to manually activate your license. In this case, instead of clicking Next, click Manual activation and follow the steps below.
Manual activation
Note
If you are trying to complete the manual activation process on a computer with no internet connection, you will need to perform this process on another computer before entering the activation response manually on the offline computer.
Click the Copy URL button.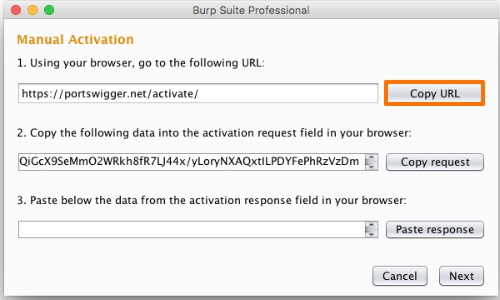 Paste the URL into your browser to access the manual license activation page.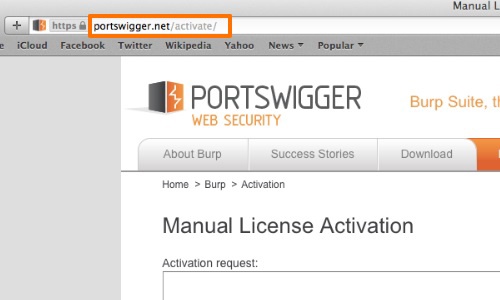 Go back to the activation wizard and click the Copy request button.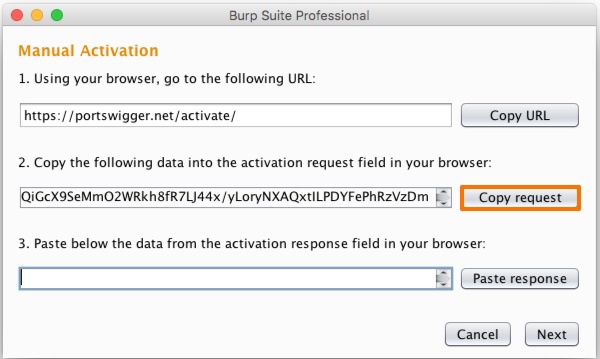 Return to the license activation page in your browser and paste the request into the Activation request field. Click Send. Text will appear in the Activation response field. Select it and copy it to your clipboard.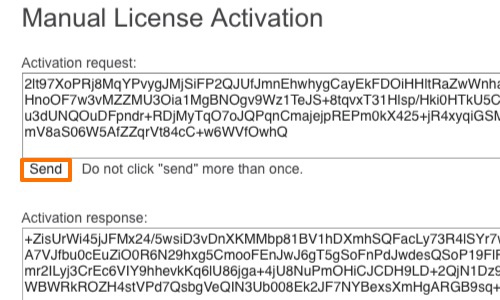 Go back to the license activation wizard. Click the Paste response button to paste the response into the corresponding field. If you are entering it manually on an offline computer, make sure that it is entered correctly.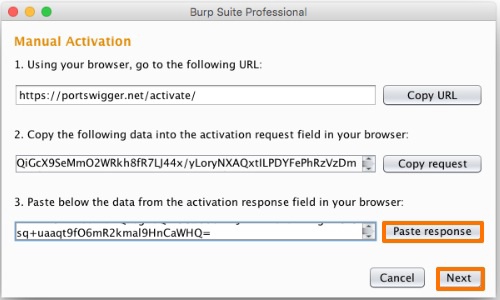 Click Next. If the activation was completed successfully, the next screen will inform you of this. Click Finish to complete the activation and load the Burp startup wizard.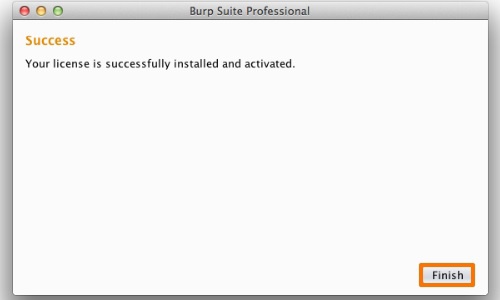 Was this article helpful?
An error occurred, please try again.